Last night, RSL took on former Eastern Conference rival (and, oh yeah, they are) Sporting KC in a heated match which featured a largely reserve squad against a smattering of SKC regulars. Here are my thoughts:
1. That Jordan Allen kid
He's good. He's still good. There's a lot of hype about him, but he's got skills and creativity and he can bring some real threats no matter who he's pitched against.
2. It's on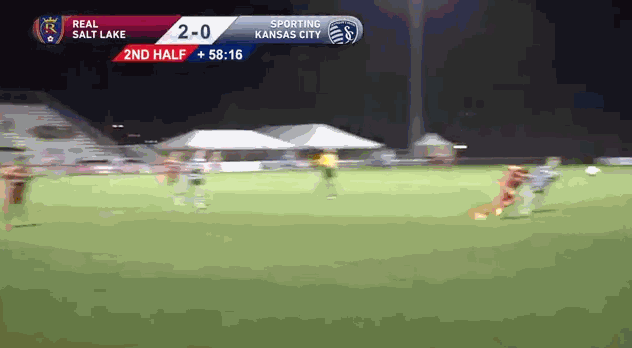 It wasn't until a shoulder bump from Emery Welshman to Seth Sinovic started a minor brawl in which both players were shown yellow cards that it became glaringly obvious that the time of bad blood between these two teams is certainly not behind us, but it was there throughout the whole game (including Luke Mulholland's free kick to Jimmy Medranda's face when he was encroaching on a free kick).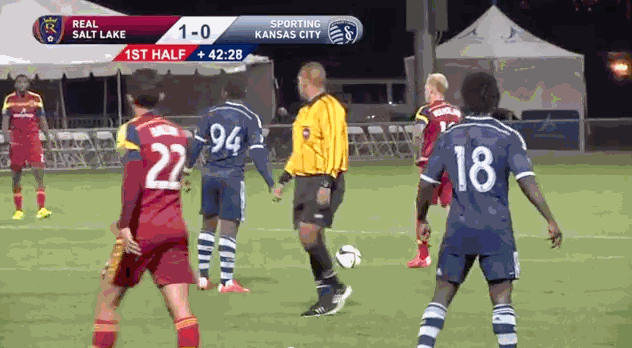 This is most definitely a rivalry that's not going to cool down anytime soon, especially now that both teams are in the same conference.
3. Resilience from the reserves
Late in the second half, SKC brought on a mostly first-team squad. It was around the 60 minute mark which has been when Jeff Cassar has been doing his 10-man-swap routine in the other DDC games thus far, I expected another — in fact, when a horde of new SKC players came onto the pitch, I expected that the 15 player record for most total subs at one time was going to be broken. But Jeff Cassar held. The younger squad stayed on the field, with only a few minor substitutions with some of the FC Tucson players who were sharing the bench. During this tense 30 minute period, RSL wasn't able to get back on the offensive. They were constantly defending as Sporting Kansas City sent attack after attack at them. But besides a lone Dom Dwyer goal to halve RSL's lead, the defense held. Sure it was shaky at times, but they managed to fend off a more senior squad. It might not be much, but it speaks to the promise and talent of these young kids — many of whom will be going to the Monarchs (like Welshman) or back to their development league team (like the Tucson players) at the end of this pre-season.
This win leaves RSL undefeated in the Desert Diamond Cup and eligible to play in the cup final on Saturday against derby rivals the Colorado Rapids.